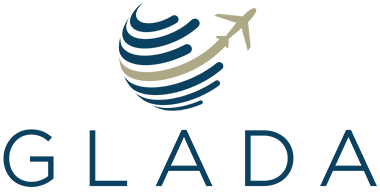 Long-range ER tank, 10 Passenger, ADS-B Out, Engines enrolled on GE OnPoint, HASP Avionics, FAR 135, Dual UNS-1Esp, TCAS (7.1), Cockpit Voice Recorder, DL-900 Data Loader, Triple Honeywell IFR, Fresh Interior & Exterior
Posted by JLM Aviation Services
Updated 2/14/2022
Long-range ER tank, 10 Passenger, ADS-B Out, Engines enrolled on GE OnPoint, HASP Avionics, FAR 135, Dual UNS-1Esp, TCAS (7.1), Cockpit Voice Recorder, DL-900 Data Loader, Triple Honeywell IFR, Fresh Interior & Exterior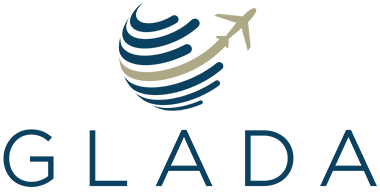 GLADA strives to be the leading advocate in the fair business of buying, selling and leasing business aircraft. GLADA champions as a resource and leader in developing standards for efficient, effective and principled business practices in buying and selling aircraft. GLADA provides a foundation for professional development, welcoming the exchange of information amongst its members for the purpose of business growth and integrity. Learn more...
left engine
General Electric
CF34-3A
10260 hrs SNEW
right engine
General Electric
CF34-3A
10260 hrs SNEW
ENGINES
General Electric CF34-3A – Enrolled on GE OnPoint
Total Time: 10,260 Hrs / 10,260 Hrs
Total Cycles: 5,260 / 5,260
APU
Garrett GTCP 36-150(CL)
Total Hours: 6,465 Hrs
Time Time: 10,800 Hours
Total Cycles: 5,260
Avionics Packaging Honeywell
Avionics Maintenance Program HASP
Dual UNS1FW with WAAS/LPV FMS
Fans 1A UL801 UnilinkIridium CMU
Honeywell SPZ-5800 DIFCS Autopilot System
7.1 TCAS
Triple Honeywell IFR
Dual Universal GPS
Dual Collins VHF-22C
Dual Collins HF-9000 with SELCAL
WAAS Yes
Collins ADF-462
Collins DME 42
Collins VIR-32 Nav
Honeywell WC-650 Weather Radar
L3 FA2100 CVR Cockpit Voice Recorder
LC F1000 FDR Flight Data Recorder
Honeywell BA141 Radar Altimeter
Collins TDR 90 Transponder
ADS-B Equipped Yes
FANS Yes
LPV Yes
Number of Seats 10 – Galley Yes
Galley Configuration Forward -Lavatory Yes
Lavatory Configuration Forward and Aft
InteriorFourPlace Club Forward
Aft 2 three Place Divans pull out to Beds
LED Cabin lighting upgrade -new carpet 2019
Overall White with Dark Blue Accents Shows well.