Posted by The Private Jet Company
Updated 1/2/2023
1990 CL601-3A - N44UA S/N 5076
Details
Status

For Sale

Condition

Used

Year

1990

Make

BOMBARDIER/CHALLENGER

Model

601-3A

Reg #

N44UA

Serial #

5076

Airframe

7105 hrs

Left Engine

12290 hrs HOURS

Right Engine

13762 hrs HOURS

Special Use

Large

Location

United States

External URL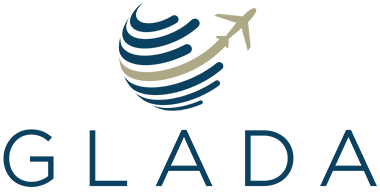 GLADA strives to be the leading advocate in the fair business of buying, selling and leasing business aircraft. GLADA champions as a resource and leader in developing standards for efficient, effective and principled business practices in buying and selling aircraft. GLADA provides a foundation for professional development, welcoming the exchange of information amongst its members for the purpose of business growth and integrity. Learn more...
Dual Honeywell AZ-810 Air Data Computers
Dual Honeywell CD-810 Control Display Units
Honeywel DL-900 Data Loader
Artex 406MHz ELT
Lightning Detection System
Dual Daytron clocks
Long range oxygen system
Forward & Aft Branson Extended Fuel Tanks
Cockpit/galley refuel/defuel panel
APU door step mod
Upgraded Sound Insulation Package
left engine
GE
CF34-3A
12290 hrs HOURS
right engine
GE
CF34-3A
13762 hrs HOURS
CF34-3A
Engine #1 s/n 350156 – 12,290 Hours / 8,169 Cycles
Engine #2 s/n 350133 – 13,762 Hours / 8,300 Cycles
APU: Honeywell GTCP36-100 s/n P-312
4,517 Hours
7,105 Hours – 4,025 cycles (As of May 7th 2022)
Honeywell ED-800 5 Tube EFIS
Dual Collins ADF 462
AFIS VHF
Dual Honeywell FZ-800 Autopilot
Dual Collins VHF-22D w/ 8.33 spacing Radios Comms
L3 A-100A CVR
Dual Collins DME 42
L3 F-1000 FDR
Dual Honeywell FZ-800 Flight Director
Dual Honeywell FMS (version NZ6.0)
Dual Honeywell GPS (12 channel)
Triple IRS
Dual Collins VIR-32 w/ FM immunity Navs
Dual Honeywell RT-300 Radar Altimeter
SATCOM
Stormscope
Dual Honeywell EGPWS
Honeywell RT-910 TCAS-II w/ change 7
Dual Collins TDR-94D Mode S Transponders
Honeywell Primus 870 Weather Radar
Executive 12-Passenger configuration with four forward single club seats, an aft 4-place conference group, and a 4-place divan. S-style galley w/TIA high temperature oven, microwave oven, flatware storage. High gloss Bird's eye mid-tone veneer, Enflite pullout executive tables, Enflite hi-low tables.
Airshow 400, forward & aft 22-inch LCD monitors, Sony DVD player, right side VIP Apple iPod cradle, iPod ports, camera RCA ports.
Electric galley/cabin pocket door.
Aft grosspoint baggage compartment.
Aft lav w/full vanity, lit mirrors & storage, externally serviceable standup lav.
Matterhorn white w/Las Vegas gold & green stripes