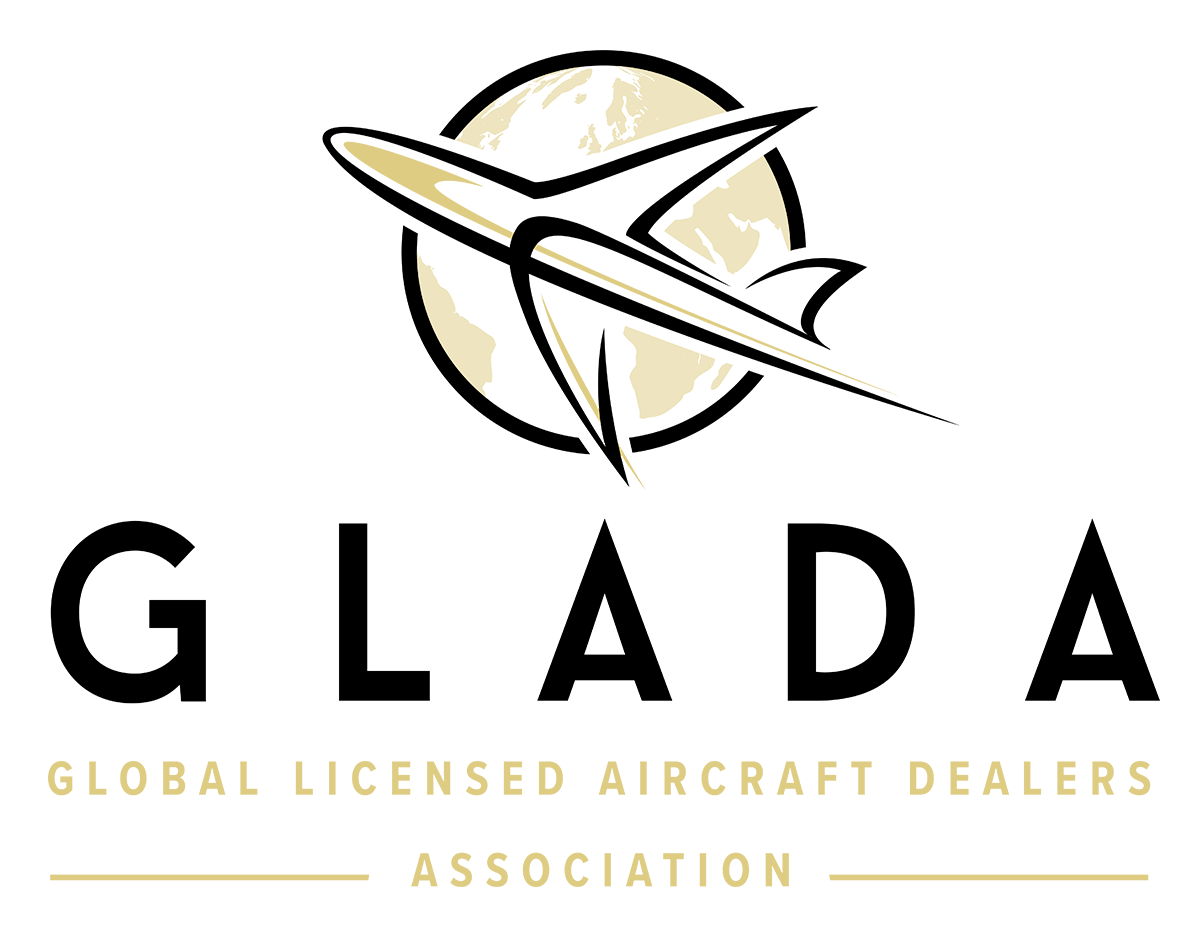 Enhanced Surveillance Transponders, 8.33 KHz Spacing VHF Communication, Air Conditioning System, 23,500 Lb. GTOW Option, Three Rotor Brakes – Fresh Overhauled, Anti-Skid Shields, Sealed 48 AmpH Lead Acid Batteries, Pulselites Taxi & Recognition Lights, Airshow Passenger Briefing, Airshow Flight Deck Controller, Crew EROS Masks, ADS-B Compliant
Posted by Jet Sales Group
Updated 9/9/2021
Enhanced Surveillance Transponders, 8.33 KHz Spacing VHF Communication, Air Conditioning System, 23,500 Lb. GTOW Option, Three Rotor Brakes – Fresh Overhauled, Anti-Skid Shields, Sealed 48 AmpH Lead Acid Batteries, Pulselites Taxi & Recognition Lights, Airshow Passenger Briefing, Airshow Flight Deck Controller, Crew EROS Masks, ADS-B Compliant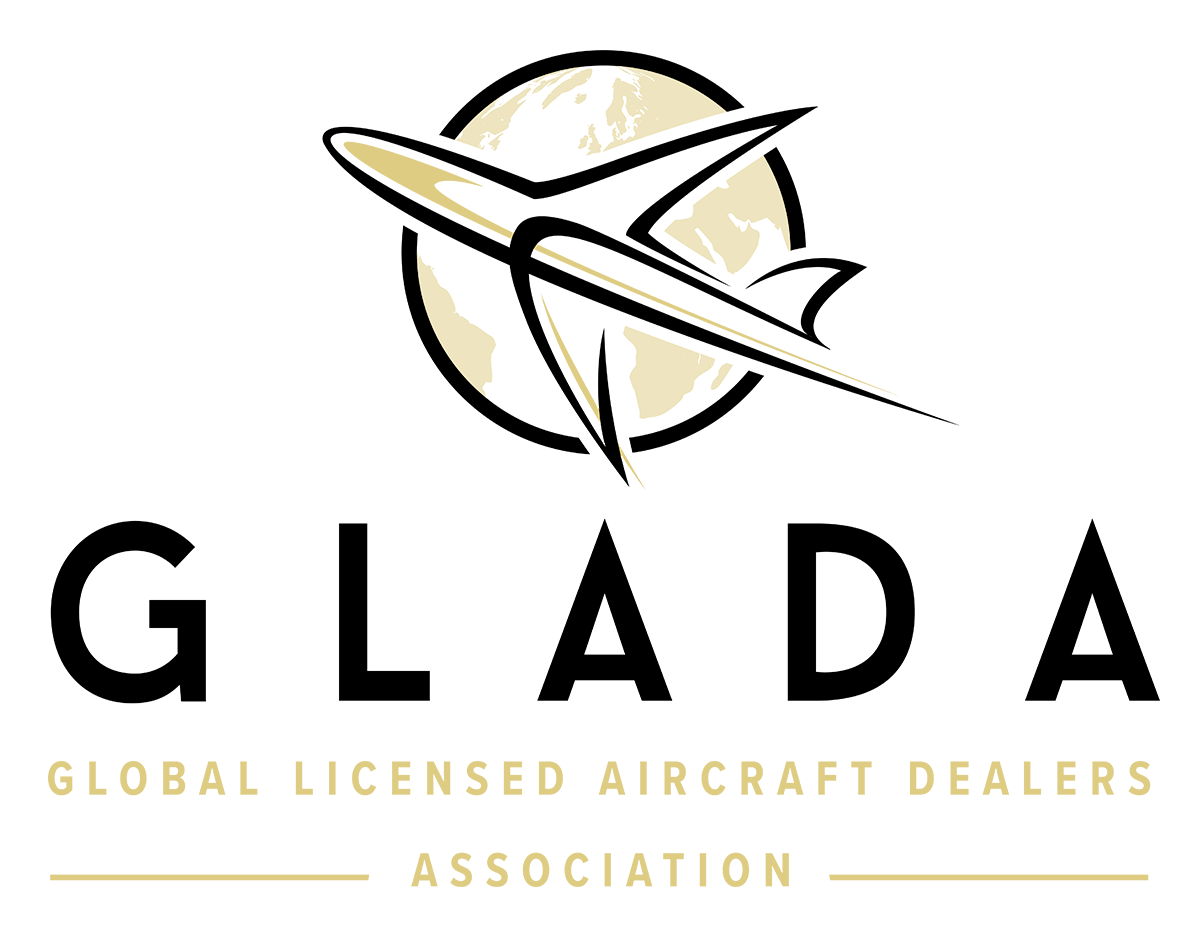 GLADA strives to be the leading advocate in the fair business of buying, selling and leasing business aircraft. GLADA champions as a resource and leader in developing standards for efficient, effective and principled business practices in buying and selling aircraft. GLADA provides a foundation for professional development, welcoming the exchange of information amongst its members for the purpose of business growth and integrity. Learn more...
left engine
4216 hrs SNEW
right engine
4222 hrs SNEW
1: SN: CA0555
Total Time: 4216.1
Total Cycles: 2969 TBO: 7,200
2: SN: CA0552
Total Time: 4,222.3
Total Cycles: 2,972 TBO: 7200
Programs
ENGINE PROGRAM: ENROLLED ON PRATT & WHITNEY ESP GOLD
TOTAL TIME: 4,249.9
LANDINGS: 2,989
Avionics
Collins Pro Line 21 Avionics Suite
Dual Collins IFIS-5000 Moving Map Displays
Dual Collins FMC-5000 Flight Management System
Dual Collins FGC-3000 Flight Guidance Computers
Dual Collins TDR-94D-501 ADSB Transponders
Dual Collins DME-442 Receivers
Dual Collins AHC-85E Attitude Heading Computers
Dual Collins VIR-432 Nav. Units
Dual Collins GPS-4000S GPS Receivers
Collins WXR-840 Color Weather Radar
Dual Honeywell KHF-1050 HF Comm.
Collins TCAS-4000 TCAS II w/Change 7
Honeywell MK V EGPWS w/Windshear Alert
ARTEX C406-2 ELT w/Nav. Interface
Four 7"x 8" Tube AFD-3010 EFIS Displays
Dual Collins FSU-5010 File Server Units
Dual Collins CDU-3000 FMS Controllers
Dual Collins FCC-850A Flight Control Computers
Dual Collins ADC-850D Air Data Computers
Collins ADF-462 Receiver
Dual Collins RTU-4220 Radio Tuning Units
Dual Collins VHF-422C Comm. Units
Dual Collins AHC-3000 AHRS Computers
Collins ALT-4000 Radio Altimeter
Free Fight Systems Jet Call 5 SELCAL
L-3 GH-3100 Electronic Standby Instrument
Universal CVR-120 Cockpit Voice Recorder
RVSM Capable
Additional Equipment
Enhanced Surveillance Transponders
Air Conditioning System
Three Rotor Brakes – Fresh Overhauled
Sealed 48 AmpH Lead Acid Batteries
Airshow Passenger Briefing
Crew EROS Masks
LED Navigation Lights
Crew Rosen Sun Visors
(2) Heated Galley Refreshment Dispensers
TIA Wave Jet Microwave Oven
Cabin Cup Rail LED Accent Lights
Airframe Hour Meter
Fabric Engine Covers
8.33 KHz Spacing VHF Communication
23,500 Lb. GTOW Option
Anti-Skid Shields
Pulselites Taxi & Recognition Lights
Airshow Flight Deck Controller
ADS-B Compliant
Logo Lights
Lighted Chart Holders
Dual Davtron Clocks
Cabin Pleated Window Shades
Divan & Seat Base Drawers
External Lavatory Servicing
Life Vests
INTERIOR:
Eight Passenger Seating Including Optional Belted Lavatory Seat
Forward Cabin Right Three Place Divan
Forward Left Hand Large Galley
Left Forward Storage Cabinet
(2)Executive Tables
Large Aft Baggage
Right Hand Inboard Facing Lavatory Seat
High Gloss Finished Veneer
Aft Cabin Four Place Executive Club Seats
Right Forward Crew Storage Cabinet
ENTERTAINMENT:
L3 ADVANCED WiFi
GoGo Vision, Talk and Text – "Max" version with up to 25 users!
Cockpit Phone Handset (2) Cabin Phone Handsets
Forward & Aft Cabin Video Monitors Audio International DVD/CD Player
Sony 10 Disc CD Changer 115 Volt AC Outlets
Touch Panel Cabin Switches w/Headset Ports Airshow 410 Moving Map Display
NEW WEST STAR PAINT 04/2020: Overall Titanium Metallic including LearJet 60XR livery with Metallic Ming Blue, Atomic Red and Snow White accents.
Exterior Last Painted In 2020
Fresh West Star Inspections 05/20 to include:
12 year with X Rays
A inspection, 12 month 300 hour
B inspection, 24 month 600 hour