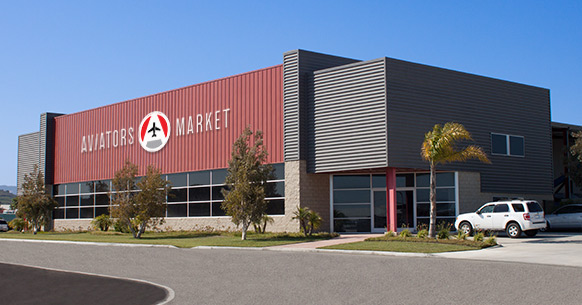 Aviators Market is the realization of a vision shared by our team – and every aviation enthusiast – to leverage technology to deliver an intuitive, efficient, online marketplace for everything aviation.
Our online marketplace provides an immersive user experience that's just plane fun (see what we did, there). Fueled by a creative approach, our service prioritizes design, speed, intuitive operation, and customizable features. And while Aviators Market represents today's best use of technology, we're far from finished.
Our goal has always been about serving our community well, so we'll continue improving the platform based on your requests and our leading-edge expertise. We know that it will take remaining attuned to your needs and being proactive in our approach to keep Aviators Market at the forefront of our industry.
No matter the technology we develop to deliver the marketplace to you, above all, Aviators Market is propelled by the excitement and adventure of buying, owning, and flying a private airplane.
Delivering on the dream is at the center of all we do.
Quality & User Experience
Aviators Market works closely with brokers and dealers and individual buyers and sellers to create a mutually beneficial experience. Our exceptional buying and selling experience comes from a visually appealing, easy-to-use, and content-rich website.
Whether you're in the market for a single-engine airplane, business jet, engine, avionics, or other tools and parts, you can count on Aviators Market to provide you with the best and most comprehensive selection available.
Customer Service – 24/7
Our Customer Service is what sets us apart from any other online aviation marketplace – period. Whether you interact with us in-person, by phone, over email, or online chat, we will listen to understand, and strive to help our customers, no matter what.
We will constantly seek to improve what we do to create and maintain an exceptional user experience. We will sweat the small stuff and will always provide a personal touch when interacting with you. Aviators Market thrives on going above and beyond for our customers.
The evolved aviation shopping experience is waiting for you. Let's do this.