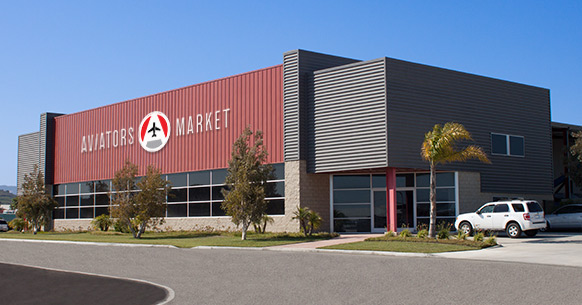 Soar into a new dimension of aviation with Aviators Market, where every flight enthusiast's dream takes flight. We've harnessed the power of cutting-edge technology to bring you a dynamic and highly efficient online marketplace, a bustling hub for all things aviation. This isn't just another e-commerce platform; this is a riveting adventure in the skies, an online journey that's just plain exhilarating (we hope you caught our airplay).
Our online marketplace defies gravity with its innovative design, lightning-fast speed, instinctive operation, and customizable features. Powered by a groundbreaking approach, Aviators Market is not merely a platform; it's an experience. And just when you think we've touched the sky, remember, we're only getting started.
At Aviators Market, our compass is set by the community we serve. Your needs fuel our innovation as we persistently refine our platform, continually steering towards your ideal marketplace. We're poised for ascendance, with our sights set firmly on leading the aviation industry.
Beyond the bells and whistles of our technology, the heart of Aviators Market is the thrill of private aviation. The exhilaration of buying, owning, and flying your own airplane isn't just our selling point; it's our raison d'être. We're in the business of not just selling planes but fulfilling dreams.
Quality & User Experience
Aviators Market collaborates with brokers, dealers, buyers, and sellers alike to engineer an experience that's win-win. We've taken the art of buying and selling to the skies, with a visually stunning, user-friendly, and content-rich website that is guaranteed to take your breath away.
From single-engine airplanes and business jets to engines, avionics, tools, and parts - if it's in the air, it's on Aviators Market. Our extensive selection of products ensures that the sky is indeed the limit.
Customer Service – 24/7
What sets Aviators Market apart from other online aviation marketplaces isn't just our products or platform, but our people. Our commitment to customer service is non-negotiable, whether it's in person, over the phone, via email.
We're here to listen, to understand, and to go the extra mile to assist our customers. It's not just about making sales but building relationships. We pay attention to the minor details while providing the personal touch that makes you feel valued. We believe in not just meeting, but exceeding customer expectations.
The future of aviation shopping is here. The sky beckons. Let's DREAM - SHOP - FLY!