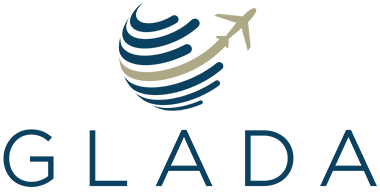 8,242 Hours Total Time, Engines Enrolled on Rolls Royce Corporate Care, Airframe Enrolled on Proparts, No Known Damage
Posted by The Private Jet Company
Updated 4/27/2023
8,242 Hours Total Time, Engines Enrolled on Rolls Royce Corporate Care, Airframe Enrolled on Proparts, No Known Damage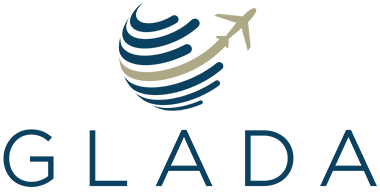 GLADA strives to be the leading advocate in the fair business of buying, selling and leasing business aircraft. GLADA champions as a resource and leader in developing standards for efficient, effective and principled business practices in buying and selling aircraft. GLADA provides a foundation for professional development, welcoming the exchange of information amongst its members for the purpose of business growth and integrity. Learn more...
8,242 Hours Total Time
Engines Enrolled on Rolls Royce Corporate Care
Airframe Enrolled on Proparts
No Known Damage
On CESCOM
RNP5/10 – MNPS – RVSM
Tail Flood Lights
Pulselight System
Aileron Re-Gearing Mod
left engine
Rolls Royce
AE3007
7028 hrs HOURS
right engine
Rolls Royce
AE3007
7954 hrs HOURS
Rolls Royce AE3007
Engine #1 s/n CAE-330217 – 7,028 Hours / 4,748 Cycles
Engine #2 s/n CAE-330210 – 7,954 Hours / 4,707 Cycles
Enrolled on Rolls Royce Corporate Care
APU: Honeywell GTCP36-150 (CX) s/n P-212
6,732 Hours
8,242 Hours – 4,871 cycles (As of June 4th 2021)
Enrolled on Proparts
Dual Honeywell Primus II RNZ-850 Nav
Dual Honeywell Laseref IV
Dual Honeywell Primus II RNZ-850 Nav
Honeywell Primus FDS Honeywell Five Tube EFIS
Honeywell Primus Autopilot
Honeywell RT-300 Altimeter
Honeywell DM-850 DME
Fairchild A200S CVR
AlliedSignal SSFDR
Dual Honeywell RCZ-833 Com
Honeywell KTR-953/Selcal HFCom
Dual Honeywell Mode S Transponder
Honeywell Primus Radar
Angle of Attack Indicator
Honeywell 12 Channel GPS
Dual Honeywell AZ-840 ADC
Iridium ICS-100 Satcom
Honeywell AFIS
TCAS 2000 TCAS II
Honeywell Mark V EGPWS
ADS-B Compliant
FM Immunity
Litton 406 MHz ELT
Eight passengers in executive configuration with double club, male burl wood veneer cabinetry, polished Rose Gold metal surfaces, forward belted jumpseat approved for 9th passenger, aft lavatory with vanity, storage and air conditioning.
Overall white with turquoise and gray accent stripes.