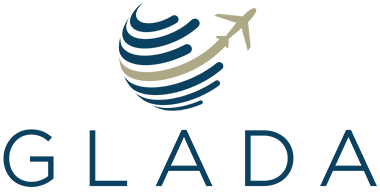 8,229 Hours Total Time, Engines Enrolled on Rolls Royce Corporate Care, ATG-5000 WIFI, Part 135, No Damage
Posted by The Private Jet Company
Updated 4/27/2023
8,229 Hours Total Time, Engines Enrolled on Rolls Royce Corporate Care, ATG-5000 WIFI, Part 135, No Damage
Details
Status

For Sale

Condition

Used

Year

2002

Make

CESSNA

Model

CITATION X

Reg #

N125TH

Serial #

177

Airframe

8229 hrs

Left Engine

4477 hrs HOURS

Right Engine

4477 hrs HOURS

Yr Exterior

2010

Yr Interior

2009

Special Use

Medium

Location

United States

External URL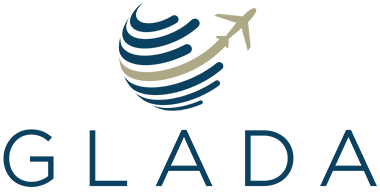 GLADA strives to be the leading advocate in the fair business of buying, selling and leasing business aircraft. GLADA champions as a resource and leader in developing standards for efficient, effective and principled business practices in buying and selling aircraft. GLADA provides a foundation for professional development, welcoming the exchange of information amongst its members for the purpose of business growth and integrity. Learn more...
8,229 Hours Total Time
Engines Enrolled on Rolls Royce Corporate Care
ATG-5000 WIFI
Part 135
No Damage
On CESCOM
RNP5/10 – MNPS – RVSM
Precise Flight Pulselight System
Lead Acid Batteries
EROS Oxygen Masks
Kannad 406 MHz ELT
Single Point Refueling
ATG-5000 WiFi
Thrust Reverses
left engine
Rolls Royce AE3007
Rolls Royce AE3007
4477 hrs HOURS
right engine
Rolls Royce AE3007
Rolls Royce AE3007
4477 hrs HOURS
Rolls Royce AE3007
Engine #1 s/n CAE-330373 – 4,477 Hours / 2,472 Cycles
Engine #2 s/n CAE-330372 – 4,477 Hours / 2,472 Cycles
Enrolled on Rolls Royce Corporate Care
APU Honeywell GTCP36-150 (CX) s/n P-295
3,455 Hours
8,229 Hours – 4,897 cycles (As of July 29th 2022)
Honeywell Primus 2000 Avionics Suite with 5 tube (8" X 7")
Dual Honeywell Primus II RNZ-850 Nav
Honeywell Laseref IV
Dual Honeywell P-2000 FDS
Dual Honeywell RNZ-850 DME
Dual Honeywell P-2000 GPS
Dual Honeywell AZ-840 ADC
Universal TT-5000 Aero-1 Satcom
Honeywell AFIS
Honeywell EGPWS
Honeywell TPU-67A TCAS II
Primus 880 Color Radar
Fairchild FA-2100 CVR
Honeywell SSFDR
Dual Honeywell RCZ-833 Com
Dual King KHF-950/Selcal HF Com
Dual Honeywell RCZ-850 Mode S Transponder
ADS-B Compliant
Refurbished in 2009. The interior is overall beige and taupe. The cabinetry is finished in Chestnut burl wood veneer with light coffee bronze hardware.
8-passenger configuration arranged with a double club configuration plus a belted lavatory (externally serviceable), and a left-hand forward closet, right-hand forward large galley, in addition to the following options:
Indirect lighting
Dropped aisle accent lighting
Toe kick accent lighting
110 VAC outlets
10.4" LCD video monitor – aft side of left-hand forward closet
Provisions for video monitor at each pedestal seat
Airshow cabin briefing option
Cockpit divider doors (sliding)
110 VAC outlets
Executive tables
Vanity cabinet with sink
Interior Last Updated/Refurbished In 2009
New paint in 2010. Overall white with black and silver accent stripes.
Exterior Last Painted In 2010