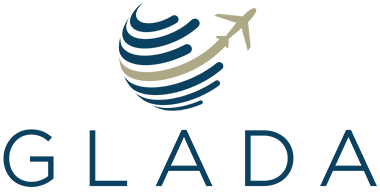 5,170 Hours Total Time, Engines Enrolled on JSSI Platinum, Airframe Enrolled on ProParts, 2019 New Paint, EASA Certified, Based in Belgium
Posted by The Private Jet Company
Updated 11/11/2022
5,170 Hours Total Time, Engines Enrolled on JSSI Platinum, Airframe Enrolled on ProParts, 2019 New Paint, EASA Certified, Based in Belgium
Details
Status

For Sale

Condition

Used

Year

2004

Make

CESSNA

Model

CITATION X

Reg #

PH-NNX

Serial #

750-0232

Airframe

5170 hrs

Left Engine

5170 hrs HOURS

Right Engine

5124 hrs HOURS

Yr Exterior

2019

Yr Interior

2014

Special Use

Medium

Location

Belgium

External URL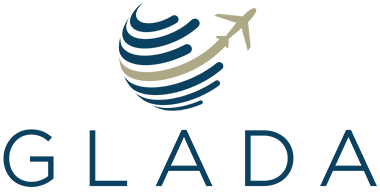 GLADA strives to be the leading advocate in the fair business of buying, selling and leasing business aircraft. GLADA champions as a resource and leader in developing standards for efficient, effective and principled business practices in buying and selling aircraft. GLADA provides a foundation for professional development, welcoming the exchange of information amongst its members for the purpose of business growth and integrity. Learn more...
5,170 Hours Total Time
Engines Enrolled on JSSI Platinum
Airframe Enrolled on ProParts
2019 New Paint
EASA Certified
Based in Belgium
Aircell AST-3500 Satellite Phone (Cockpit & Cabin)
Pulselight System
Flushing Lav
EASA certified
LCD fold-down Flight Deck Monitors
Extended-Range Oxygen System (76 Cu.Ft)
EU OPS Compliant
CAMP
left engine
Rolls Royce
AE3007
5170 hrs HOURS
right engine
Rolls Royce
AE3007
5124 hrs HOURS
Rolls Royce AE3007
Engine #1 s/n CAE-330487 – 5,170 Hours / 3,409 Cycles
Engine #2 s/n CAE-330484 – 5,124 Hours / 3,365 Cycles
Enrolled on JSSI Essential
APU
Honeywell GTCP36-150 (CX) s/n P-355, 4,836 Hours
5,170 Hours – 3,409 cycles (As of October 3rd 2022)
Enrolled on ProParts
Honeywell Primus 2000 with 5 Tube EFIS
Dual Honeywell RNZ-850 COM, GPS, NAV, DME, ADF
Dual Honeywell RMU Radio Management Unit
Honeywell DL950 Data Loader
Honeywell AFIS
Dual Honeywell Air Data Computers
Dual Honeywell FMS NZ 6.1 w/ WAAS/LPV
Dual Honeywell HF-1050 w/ SELCAL
Dual Honeywell LASEREF V IRS
Honeywell EGPWS
Honeywell Primus P880 Color Weather Radar
Honeywell CAS-67A TCAS-II w/ Change 7.1
L3 Communications FA2100 CVR Cockpit Voice Recorder
Honeywell SSFDR Flight Data Recorder
Honeywell Mark V EGPWS
Dual Honeywell RM-855 Transponders w/ ADSB-Out
Dual IAC
Honeywell GNSSU
Honeywell P-2000 Autopilot
RVSM Capable
Aircell Iridium Satphone
Pulselight System
Refurbished in 2014. Overall Beige interior. The cabinetry is a high gloss burled mahogany veneer. Satin bronze fixtures.
Eight-Passenger configuration with eight seats arranged in a double-club configuration, and a nineth belted flushing toilet in the lavatory.
Airshow 400. 10.4-inch bulkhead monitor, four 7-inch Rosen pedestal monitors, 110VAC outlets, Dual DVD Player, Vanity cabinet / aft closet in lavatory, Executive tables, Right-hand forward refreshment center, and Left-hand forward closet.
Microwave/Oven and 2 Mapcops water heater / coffee units. Winslow 64FA-AV(SA) Liferaft and 11 Life Vests.
Interior Last Updated/Refurbished In 2014
NEW Paint in 2019. Overall light grey with Full Corrosion Protection
Exterior Last Painted In 2019