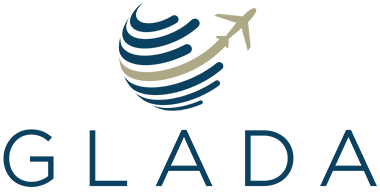 6,219 Hours Total Time, Engines Enrolled on Rolls Royce Corporate Care, Airframe Enrolled on ProParts, APU Enrolled on Aux Advantage, 2019 New Interior and Paint, Winglets, Direct TV – Aircell – WIFI, Part 135
Posted by The Private Jet Company
Updated 4/27/2023
6,219 Hours Total Time, Engines Enrolled on Rolls Royce Corporate Care, Airframe Enrolled on ProParts, APU Enrolled on Aux Advantage, 2019 New Interior and Paint, Winglets, Direct TV – Aircell – WIFI, Part 135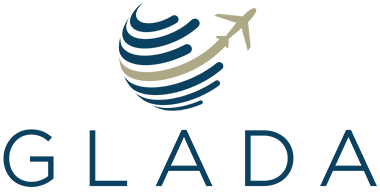 GLADA strives to be the leading advocate in the fair business of buying, selling and leasing business aircraft. GLADA champions as a resource and leader in developing standards for efficient, effective and principled business practices in buying and selling aircraft. GLADA provides a foundation for professional development, welcoming the exchange of information amongst its members for the purpose of business growth and integrity. Learn more...
6,219 Hours Total Time
Engines Enrolled on Rolls Royce Corporate Care
Airframe Enrolled on ProParts
APU Enrolled on Aux Advantage
2019 New Interior and Paint
Direct TV – Aircell – WIFI
Part 135
Winglet Technology winglets (installed April 2020)
WiFi ATG 4000
Aircell AST-3100 Satellite Phone
Extended Range Oxygen
Defuel Valves
left engine
Rolls Royce
AE3007
6089 hrs HOURS
right engine
Rolls Royce
AE3007
6097 hrs HOURS
Rolls Royce AE3007
Engine #1 s/n CAE-330527 – 6,089.6 Hours / 5,572 Cycles
Engine #2 s/n CAE-330507 – 6,097.6 Hours / 5,588 Cycles
Enrolled on Rolls Royce Corporate Care
APU
Honeywell GTCP36-150 (CX) s/n P-378 Enrolled on Aux Advantage
3,942 Hours
6,219 Hours – 5,687 cycles (As of October 3rd 2022)
Enrolled on ProParts
Honeywell Primus 2000 Dual Digital Autopilot / Flight Director / EICAS
Dual RM-855 RMU's to include dual RCZ-833 COM, dual NAV, dual DME, single ADF, dual Mode S Transponders
AFIS Satellite Data Communication System (Provisions Only)
TCAS 2000-ACSS with Change 7.1
Dual Honeywell FMS
Honeywell KHF-950 and Provision for a second KHF-950
Honeywell Primus P880 Color Weather Radar
Honeywell EGPWS
Pulselight 2401 w/ TCAS II Interface
Upgrade to Meggitt Digital Standby Attitude Indicator
Three Frequency ELT
L3 Communications FA2100 CVR Cockpit Voice Recorder
Honeywell SSFDR Flight Data Recorder
Dual Honeywell Laseref IV IRS
RVSM Capable
NEW Interior in 2019. Overall Beige interior. Garrett leather Resilience Topaz. The cabinetry is Ovangkoal high gloss wood veneer with Fine Antique Bronze hardware finish.
Nine-Passenger configuration with eight seats arranged in a double-club configuration, and a nineth belted flushing toilet in the lavatory (externally serviceable).
10.4" LCS – LH forward cabinet, Provisions for video monitor at each pedestal seat, 110VAC outlets, Dual DVD Player, Vanity cabinet / aft closet in lavatory, Executive tables, Right-hand forward refreshment center, and Left-hand forward closet.
Interior Last Updated/Refurbished In 2019
NEW Paint in 2019. Overall Snow White with Gold Metallic, Black Metallic, and Customs Red Metallic Stripes.
Exterior Last Painted In 2019