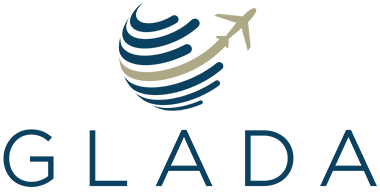 GoGo ATG 5000 WIFI, Winglets, ADS-B Out V2, Max T/O Weight Increase, Individual Seat Monitors
Posted by Charlie Bravo Aviation
Updated 1/24/2023
GoGo ATG 5000 WIFI, Winglets, ADS-B Out V2, Max T/O Weight Increase, Individual Seat Monitors
Details
Status

For Sale

Condition

Used

Year

2008

Make

GULFSTREAM

Model

G200

Reg #

N104SG

Serial #

212

Airframe

3788 hrs

Left Engine

3788 hrs SNEW

Right Engine

3788 hrs SNEW

Yr Exterior

2018

Yr Interior

2018

Special Use

Large

Location

United States

External URL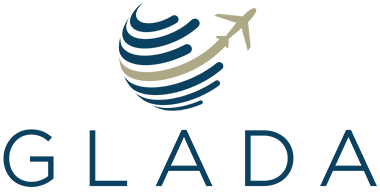 GLADA strives to be the leading advocate in the fair business of buying, selling and leasing business aircraft. GLADA champions as a resource and leader in developing standards for efficient, effective and principled business practices in buying and selling aircraft. GLADA provides a foundation for professional development, welcoming the exchange of information amongst its members for the purpose of business growth and integrity. Learn more...
left engine
P&W
PW306A
3788 hrs SNEW
right engine
P&W
PW306A
3788 hrs SNEW
P&W PW306A: 3788 hours, 2300 cycles
Enrolled on ESP Gold
APU: Honeywell GTCP36-150, TBD hours
Enrolled on MSP
Total Time: 3788 hours
Total Landings: 2300
Collins Proline 4 Avionics Suite
• ADC: Dual Collins ADC-850C
• ADF: Dual Collins ADF-462
• ALT: Collins ALT-4000
• Autopilot: Collins FCC-4005
• Comms: Dual Collins VHF-4000
• CVR: Universal CVR-120
• DME: Dual Collins DME-4000
• EFIS: Collins Proline 4 5-tube
• EGWPS: Honeywell Mark V
• FDS: Collins Proline 4 5-tube
• FMS: Dual Collins FMS-6100
• GPS: Dual Collins GPS-4000A
• HF Comm: Dual Honeywell KHF-1050
• Nav: Dual Collins VIR-432
• Radar: Collins TWR-850 Color
• TCAS: Collins TCAS-4000 II w/ Change 7.1
• Transponder: Dual Collins TDR-94D
• SATCOM: ICG ICS-200 Iridium
Refurbished 2018, Duncan Aviation
9 passenger interior with forward executive club,
aft dual club seats across from a 3-place divan.
2018 refurbishment included new carpet, rugs,
upper and lower sidewalls, table refinishing,
cockpit seats and foam, stretch and re-dye of
cabin seats. Neutral tan leather throughout with
gold brightwork.
Interior Last Updated/Refurbished In 2018
New 2018, Duncan Aviation
Overall Matterhorn White with Fighter Blue and Gray striping.
Exterior Last Painted In 2018
Just completed 2C, 4A and APU inspections at
West Star Aviation, August 2022
1C – due 2023
2C – due 2024
3C – due 2023
4C – due 2024
8C – due 2024
16C – due 2024